Community space
Club Sandwich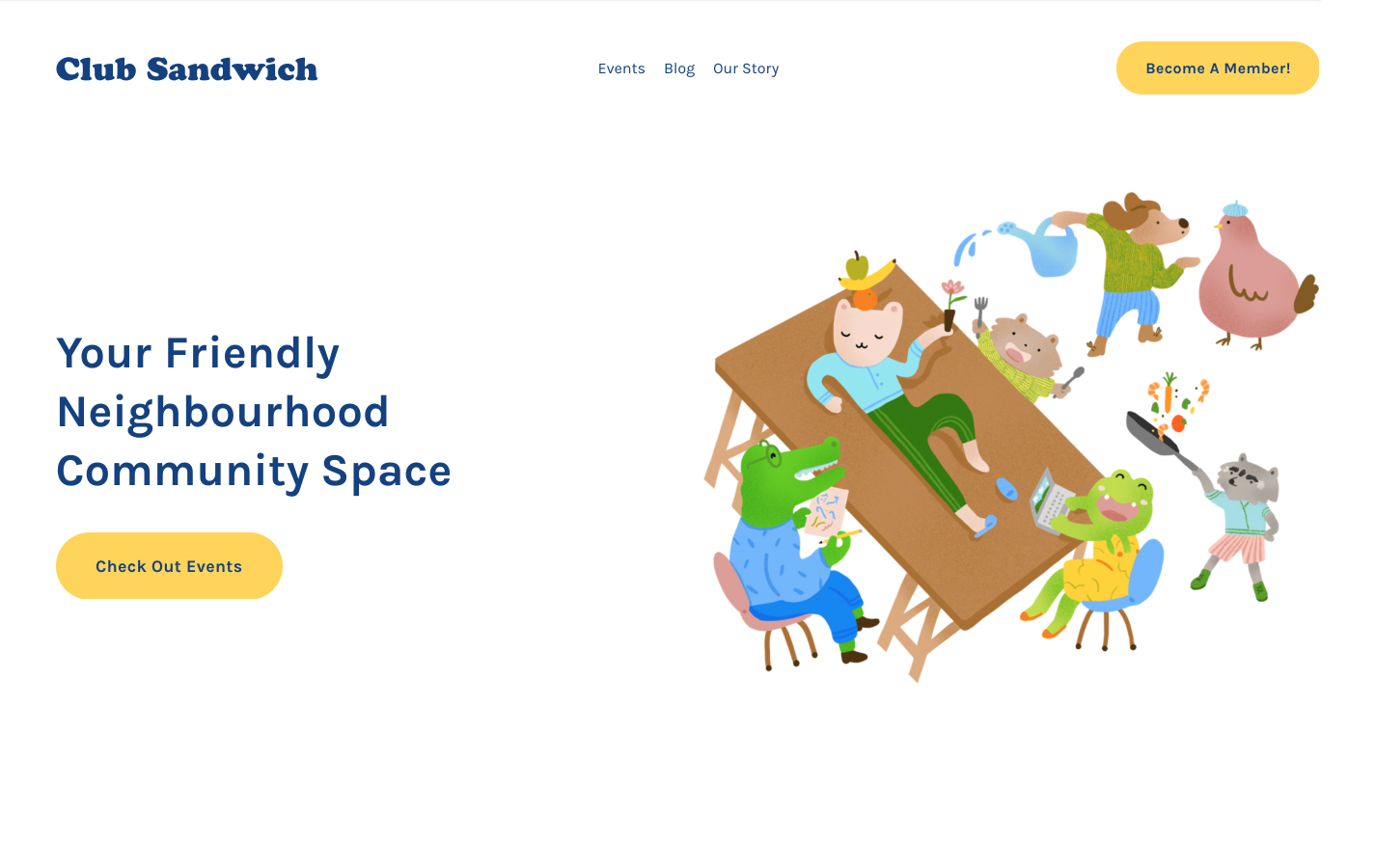 We helped with:
Conception
Creative direction
Website design & development
Event organizing
A club for clubs
Club Sandwich is a cozy community space located in the downtown Toronto area.

Established to nourish the curiosity of people through clubs, workshops, and gatherings. Club Sandwich is a space open to grow and change as the members do.
View live project →